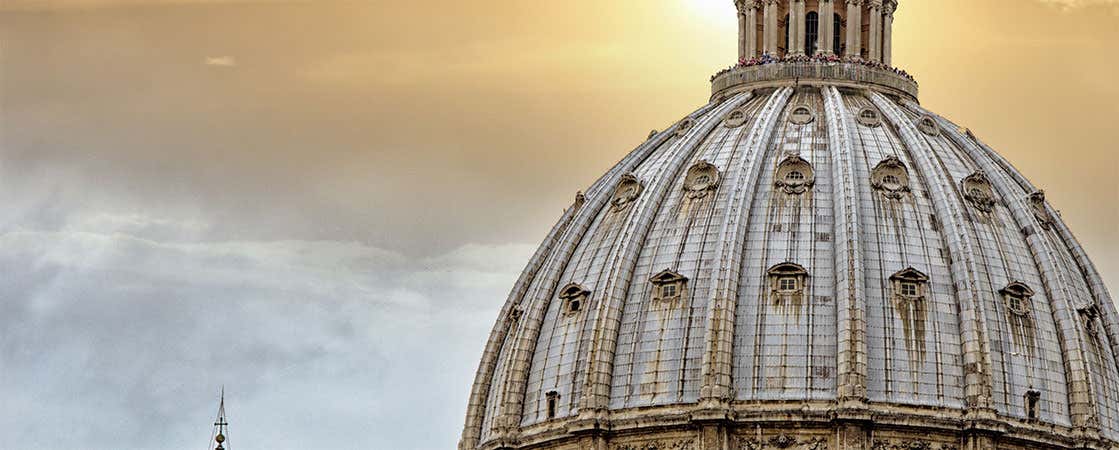 The State of Vatican City, in the center of Rome, is the smallest state in Europe, both in population and expanse. 
Vatican City (Città del Vaticano in Italian) is an independent city state located in the heart of Rome, ruled by the Pope (Bishop of Rome). It is the centre of authority over the Roman Catholic Church.
The Vatican is the smallest state in Europe. It has a total area of 0,44 km² and inside its wall live approximately 1000 people.
In this small state lives the Pope, in the Apostolic palace surrounded by beautiful gardens. The palace is open to the public, but visitors have to book in advance.
The Vatican City was declared independent from the rest of Italy on 11 February, 1929, with the signing of the Lateran Treaty between Pope Pius XI and Mussolini.
Top attraction in Vatican City
Within the Vatican there are numerous interesting attractions to visit, but the best are the following: St. Peter's Square (Piazza San Pietro), St. Peter's Basilica and the Vatican Museums, where the Sistine chapel is located.
How much time is needed to visit the Vatican?
To visit the Vatican City and see its top attractions, we recommend spending at least a whole morning.
If you'd like to learn about its history and surprising facts and figures, we recommend booking an English-speaking guided tour of the Vatican. You can also check out our Rome Combo tours.