Rome Termini Railway Station
Roma Termini railway station is Rome's most important train station. Every day 800 trains arrive and depart from this station, with over 480,000 passengers daily, making it the largest train station in Italy.  
The station was built in 1867 and has been remodelled several times, most recently in 2000 for the Jubilee.
Arriving in Termini
Whether you get to Rome by train or land in one of the city's airports, Roma Termini will most likely be a stop on your itinerary. Most buses that connect both airports (Fiumicino and Ciampino) with the city centre stop at Termini, likewise with the trains like the Leonardo Express.  
Termini station is very well connected; lines A and B of the Rome metro stop here, as well as several buses. Termini station is also very close to some of the city's top attractions including Trevi Fountain, a 30 minute-walk away.
Surroundings of Termini
There is little to see in the immediate surroundings of Termini station. However, it is one of the most popular neighborhoods to find accommodation, especially cheaper lodging.
Schedules and prices
If you want to visit a nearby city, you can check the prices and schedules on the official website of the Italian railway: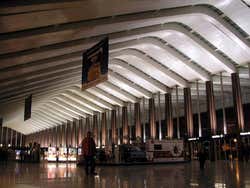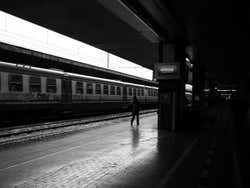 Transport
Metro station: Termini, lines A (red) and B (blue).