Rome Termini Railway Station
Termini Station is Rome's main railway station. Every day 800 trains and 480,000 travellers pass through its platforms, making it the busiest train station in Italy.
Roma Termini Railway Station
Roma Termini Interior view
The station was built in 1867 and has been remodelled several times, most recently in 2000 for the Jubilee.
Termini as a point of arrival
Whether you come to Rome by train from other Italian cities or if you've flown in to one of the airports, Termini Station is sure to be a stop on your itinerary. This is where the Leonardo Express train arrives from Fiumicino, and where the buses arrive from Ciampino.
Connections to Termini are excellent. There is a stop inside the station on the Metro's A and B lines, and there are a large number of buses. If you want to go downtown on foot, you can reach the Trevi Fountain in less than 30 minutes.
Around the station
The area around Termini is not one of the most visited in Rome. If you have a tight budget, looking for a hotel near Termini is an option to keep in mind. This area has the cheapest accommodations in the city.
Schedules and prices
If you want to visit a nearby city, you can check the prices and schedules on the official website of the Italian railway:
Location
In the centre of Rome
Transport
Metro station: Termini, lines A (red) and B (blue).
Map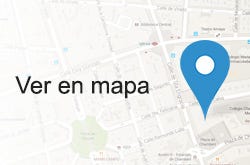 Places nearby
National Roman Museum
(307 m)
Baths of Diocletian
(355 m)
Basilica di Santa Maria Maggiore
(412 m)
Santa Maria degli Angeli e dei Martiri
(440 m)
Piazza della Repubblica
(509 m)
Hotels nearby