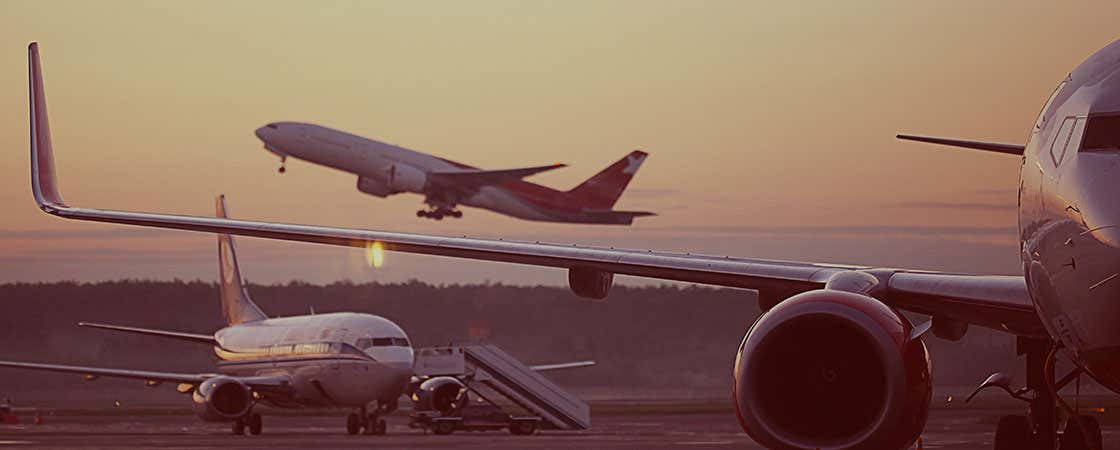 The Rome-Ciampino Airport (CIA) is the second most important international airport in Rome. It is located 7,5 miles from the city centre and moves nearly 6 million passengers a year.
Ciampino Airport is very small and serves various low-cost airlines, including Ryanair and Wizzair. Some other low-cost carriers like Easyjet have now moved to the Leonardo da Vinci – Fiumicino Airport.
Getting to the city centre
Airport transfer service
Hiring an airport transfer service is the most convenient and fastest way to get to your hotel. When you book this service, a driver will be waiting for you with a sign with your name on it at the terminal. You can book a transfer in Introducing Rome. The transfer costs € 50 (US$ 54.10).
If you're travelling alone, or in a couple, you can reserve shared transfers for € 17 (US$ 18.40) per person. The service is the same, you'll simply be sharing the vehicle with other passengers.
SitBus
The SitBus shuttle stops in Via marsala 5 (next to Termini). The price is € 6 (US$ 6.50) per journey and € 8 (US$ 8.70) for a return. Buses leave from the airport between 7:45 and 11:45 and from Rome they begin at 4:30 am. The SitBus is one of the best ways to get to Ciampino airport, so we recommend that you reserve your tickets well ahead of time.
Terravision shuttle bus
These shuttle buses connect Ciampino Airport with Termini station in approximately 40 minutes. The first bus leaves the airport at 8:15 am and the last departs at 12:15 (midnight). The first bus to leave from Termini (29 via Marsala) to the airport is at 4:30 am.
If you buy the ticket online before you get to Rome or a few days before going back home, you can find tickets for just € 4 (US$ 4.30). If you purchase a one-way journey from Termini station it'll cost € 6 (US$ 6.50).
Other buses
There are several bus companies that connect Rome to Ciampino Airport:
SITBusShuttle: It gets to 5 Via Marsala (next to Termini station). The price is € 6 (

US$

6.50) for a one-way ticket or € 8 (

US$

8.70) for a roundtrip. They leave the airport between 7:45 am and 11:15 pm. From Rome, the first bus leaves at 4:30 am.
Atral: Atral offers the same service as the SITBusShuttle, but is less expensive. It costs €1.20. A major drawback is that the buses are less frequent.
Regional train
The regional train that connects Ciampino with Rome is a quick and inexpensive way to reach Termini Station. As the train leaves from the town of Ciampino, you'll have to take a bus from the airport. The bus fare is € 1.20 (US$ 1.30) and the train fare is € 1.50 (US$ 1.60).
The train runs from 5:30 am -10:30 pm, every 30 minutes.
Taxi
Taxis have a fixed rate from Ciampino Airport to the city centre, similar to Fiumicino Airport. It costs € 30 (US$ 32.40) and will accommodate up to four passengers and their luggage. We recommend asking the driver before getting in the taxi… just in case.