Borghese Gallery
The Borghese Gallery (Galleria Borghese), located in the gardens of the Villa Borghese, is one of the most renowned art museums in the world. The gallery exhibits a large part of the collection begun by Cardinal Scipione Borghese (nephew of Pope Paul V) between 1576 and 1633.
Borghese Gallery
Apollo and Daphne (Bernini)
In addition to being an avid collector of Caravaggio, Scipione Borghese was the first patron of Bernini. The museum thus houses an extensive collection of works by both artists.
Exhibits
Exhibits are located throughout the two floors of the building. The upper floor houses a large gallery in which the works of renowned artists such as Tiziano, Raphael, Caravaggio, Rubens and Botticelli are displayed.
The main floor, designated for the exhibition of classic antiquities, is the most surprising part of the museum. Among the pieces from the 1st to the 3rd centuries AD are striking mosaics and impressive sculptures, as well as the impeccably preserved frescoes that decorate the roofs and walls.
The Bernini and Canovas sculptures that can be found in each room give the museum a mark of distinction.
Not to be missed
The Galleria Borghese is one of the best museums in the world and a visit is practically mandatory. You will not be disappointed.
Due to the large amount of visitors to the museum, you can only go if you make a reservation beforehand. This can be done by telephone or online. It is recommended to make a reservation a few days in advance due to the popularity of the museum.
Location
Piazzale del Museo Borghese, 5.
When to visit
Tuesday – Sunday: 8:30 am – 7:30 pm
Monday: closed

Fares
Adults: 11 €
EU citizens (ages 18 – 25): 6,50 €
Youth (less than 18) and Seniors ((over 65): 2 €

Transport
Metro station: Piazza di Spagna, line A.
Buses: 5, 19, 52, 53, 63, 86, 88, 92, 95, 116, 204, 217, 231, 360,490, 491, 495, 630, 910 and 926.

Map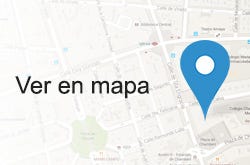 Places nearby
Villa Borghese
(655 m)
National Gallery of Modern Art
(889 m)
Our Lady of the Conception
(1 km)
Santa Maria della Vittoria
(1.1 km)
Piazza Barberini
(1.2 km)
Hotels nearby