The Borghese Gallery (Villa Borghese in Italian) in Rome features an impressive art collection, mainly from the fifteenth to eighteenth century.  
Galleria Borghese, also known in English as Borghese Gallery, is housed in the Villa Borghese, a beautiful and elegant mansion. It is one of the most renowned art museums in the world. The building's gardens are also a popular attraction and the third largest park in Rome.
The gallery features an important part of the collection begun by Cardinal Scipione Borghese (nephew of Pope Paul V), between 1576 and 1633.
As well as an avid art collector of Caravaggio's works, the Cardinal was Bernini's first sponsor. Thus, the museum counts with an extensive collection of both artists.
Exhibitions
The exhibitions are found on the mansion's bottom and top floor. The first floor houses works of art by renowned artists such as Tiziano, Raphael, Caravaggio, Rubens and Botticelli.
The ground floor is dedicated to classic antiquities from the first to the third centuries AD. This part of the museum is the most surprising with fascinating mosaics and impressive sculptures, as well as impeccably preserved frescoes that decorate the mansion's walls and ceilings.
The sculptures by Bernini and Canovas found in each hall make the visit to this museum even more special.
A definite must
The Galleria Borghese is one of the best museums in the world. It will marvel visitors of all ages and making space in your itinerary to visit it is a definite must.
The most enjoyable way to discover the museum is to book a guided tour of the Borghese Gallery, in this way, thanks to the guide, you won't miss out on the most important works and you'll avoid the queues to buy tickets.
Since this museum is extremely popular, booking in advance is mandatory and only those with a pre-paid admissions ticket will be let in. Reserving a ticket can be done online or by phone. We recommend booking a few days in advance to make sure the tickets aren't sold out.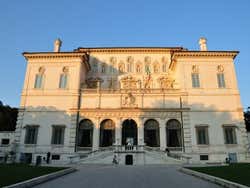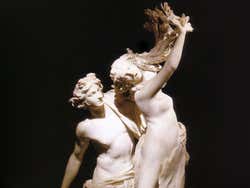 Schedule
Tuesday – Sunday: 8:30am – 7:30pm
Monday: closed
Transport
Metro station: Piazza di Spagna, line A.
Buses: 5, 19, 52, 53, 63, 86, 88, 92, 95, 116, 204, 217, 231, 360,490, 491, 495, 630, 910 and 926.