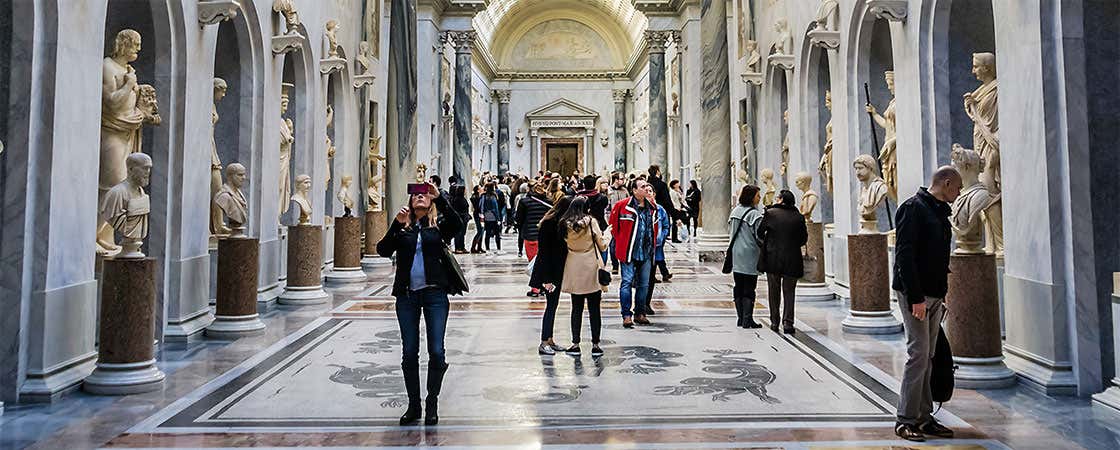 Money-saving tips for Rome
Free entrance
The following people can have free entrance to the main museums and public monuments:
Youths under 18 and seniors over 65
People with disabilities and a carer if necessary
Journalists
Groups of students that have booked in advance
Tour guides and interpreters
Professors and students of Architecture, Archaeology, Art History and Fine Arts
There are certain days in which the entrance is free for all the public, such as Christmas Day. Don't forget that on the last Sunday of each month, the entrance to the Vatican Museums and to the Sistine Chapel is free.
Discount tickets
Students (aged 18-25) will, in most cases, enjoy discounts when buying tickets to the major attractions in Rome.
The Roma Pass is a tourist card designed specifically for those over 25 and less than 65. It gives free access to two museums and/or archaeological sites and reductions to other exhibitions and top attractions.
Saving on food
Eating out every day on holidays is one of the biggest expenses on a holiday. If the weather is good, you can buy pizza by weight or order a pizza to go and eat in one of the city's squares or parks.The paninis are also excellent and very cheap.
Saving on public transport
The city centre is easily accessible by foot so, unless you are staying far from the heart of Rome, there is no need to use the public transport or taxis to get around.
If you realise that you do need to use the metro, bus or tram to get to the city centre every day, it is worth taking a look at the different travel cards available or purchasing the Roma Pass.