As one of the four branches of the National Museum of Rome, the Crypta Balbi offers its visitors a historical trip through Rome's past thanks to the excavations carried out on its site.
History
Originally, the Crypta housed a theatre, a block of four apartments and a patio. Built between 19 and 13 BC under Lucius Cornelius Balbus. The theatre had a crypt where people would go during the intermissions of the different plays.
Over time, the theatre was forgotten and buried under other constructions. Excavations on the site started in 1981 and twenty years later the remains were opened to the public and became part of the National Museum of Rome.
Exhibitions
The upper floor of the building features objects from the Antiquity and the Middle Ages, successfully depicting how the Romans lived between the fifth and tenth century.
The ground floor presents what was found during the excavation. It is placed in such a way that visitors can get an idea of the history of the area.
The basement is the most surprising part of the Crypta, housing the archaeological remains of the Theatre of Balbus, which can be explored while walking down the damp and dark passageways.
Four for the price of one
Although the Crypta Balbi archaeological remains might not be as interesting as those found in the Basilica di San Clemente, the entry to the Crypt is included in the ticket to the other branches of the National Museum of Rome, (Palazzo Massimo alle Terme, Baths of Diocletian and Palazzo Altemps). If you have enough time after visiting Rome's top attractions, you can make a quick visit to the Crypta.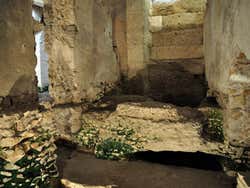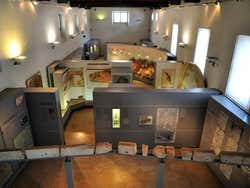 Schedule
Tuesday – Sunday: 9am – 7:30pm
Monday: closed
Price
Adults: € 13 (US$ 14.10)
EU citizens (ages 18 – 24): € 2 (US$ 2.20)
EU Citizens under 17 and Seniors (over 65): free entrance
The entrance is valid for the four buildings of the National Roman Museum.
Transport
Buses: H, 30, 40, 46, 62, 63, 64, 70, 87, 119, 130, 186, 190, 271, 492, 571, 630, 780, 810 and 916.