Basilica di Santa Maria Maggiore
The Basilica di Santa Maria Maggiore is an ancient Catholic basilica that is considered to be the largest of the churches dedicated to the Virgin Mary in Rome. It is one of the city's four major basilicas.
Going back in time
Built on a pagan temple dedicated to the goddess Cybele, the Basilica of Santa Maria Maggiore was built in the mid-fourth century under the orders of Pope Liberius. According to legend, the Virgin appeared before the Pope with the instructions for building the church, and the shape of the floor was designed based on a miraculous snowfall.
Over the years, the basilica has had many different names, such as Saint Mary of the Snow (due to snow that led to the church's shape), Santa Maria Liberiana (for Pope Liberius), St. Mary of the Nativity (because it received a relic of the Holy Nativity), and it was finally called Santa Maria Maggiore, as it is the largest of the 26 churches in Rome dedicated to the Virgin Mary.
Inside
The basilica displays varied architectural styles, from early Christian to Baroque. The entire building was restored and renovated during the eighteenth century, so the facade and much of the interior dates from that period. Despite this, the church retains the bell tower, some mosaics and marble floors from the medieval period and some Ionic columns from other ancient Roman buildings, as well as splendid fifth-century mosaics.
The ceiling decoration has been preserved from the Renaissance period, while the domes and chapels belong to the Baroque era.
A successful mix of styles
Probably the most striking aspect of the Basilica Santa Maria Maggiore is the different parts belonging to such varied periods of history. As if it were made up of remnants, the church summarizes the most important stages of Christian art in Rome.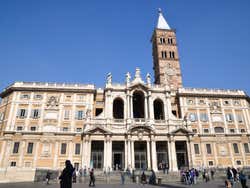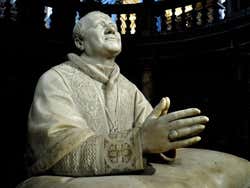 Schedule
Every day: 7 am – 6:30 pm
Price
Adults: €3
Students and over 65s: €2
Transport
Metro: Termini, lines A and B.
Buses: 16, 70, 71 and 714.