Roma Archeologia Card (Archaeology Card) is a tourist card that gives visitors free admission to certain attractions from Ancient Rome, as well as to the four museums that make up the National Museum of Rome. 
The card is valid for 7 days. Unlike the Rome Pass, this card does not include public transport or any other discount.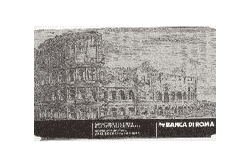 Archaeologia Card
Attractions
Cecilia Metella Mausoleum
Price
The price of the Archaeology Card is 25 € for adults. Youths from 18 to 25 and International Student Card holders can buy this tourist card for 15 €.
Where to buy the pass?
The Archaeology Card is available at the Colosseum, the Baths of Caracalla and in the four museums that comprise the National Museum of Rome.
Is it worth purchasing?
The card is definitely worthwhile purchasing for students and people aged up to 25. If you are interested in visiting 3 of the above mentioned attractions, including the Colosseum, then this tourist card could save you money. 
If you have to pay the full price for the Roma Archeologia Card, we recommend getting the  Roma Pass instead, with which besides the reduced fares, you also get transportation included in the price.